It was only by a small stroke of luck that I ended up finding one of the most dreamy slices of the planet at all.
After spending a few nights in Hue during the peak of Tet, the Vietnamese Lunar New Year, it was time to slither just a bit south down the coast to Hoi An, Vietnam.
Tet is the biggest holiday in Vietnam and celebrations last for over one week, with much of the country completely shutting down to celebrate for several days.
Everything went as smooth as could possibly go for me and all of my tourist brethren that I encountered, despite the warnings of chaos.
There were no issues with finding transportation between cities, as well as around town.  Although a few marquee restaurants I wanted to try were closed, there was still plenty of food to be found.
"Are you Going to the Beach?"
It was by chance encounter that I encountered a gentlemen who asked me this question while we were both in Hue.
Showing me on my phone, he scrolled just to the east of the town of Hoi An. "If you're going to Hoi An…..you have to come over here…little place called An Bang Beach. Mate it is the hookup." 
Completely forgetting about this conversation for a couple of days, during a quiet period I went back through my reservations in Hoi An to see what was planned.
I hadn't the first clue about the town other than I booked the cheapest well-rated private room on the edge of town.
Searching for a new location to stay near the beach for several days, it seemed there were few options and most were already sold out. Luckily enough, the perfect place had a couple of beds left.
Under The Coconut Tree
Around three miles east of my location was the village of An Bang Beach.  It can hardly be described as a tourist destination, especially compared to so many locales I had visited in southeast Asia. Nonetheless, any beach in the world will inevitably compete to host tourists amongst locals.
This beach town was so quiet that you wondered whether anyone else was even there once your motorbike taxi had dropped you off. There was a single dirt road along the coast, so enshrouded in tropical trees and flowers that you wouldn't even guess you were in a beach town.
The entrance to Under The Coconut Tree was considerably hidden and confusing to find at first. There were a few other very small buildings in the area, all located very close to the small road.
Finally there was a small archway amongst the trees, and that led into a small alley with a couple of turns where the hostel was located.
The hostel "lobby" and bar was completely open air with only a bamboo and palm frond roof. Walking back towards the dorm area, there were numerous coconut palms in the area and along the walkways.
The Hostel rooms had bamboo sides and palm frond covered roofs, along with large openings. There were over a dozen sets of twin bunk beds, each with its own mosquito net. There were also several private bungalows in the area, all of which had already been booked.
Beach Time
After leaving all of my junk (that's what it really seemed to be most of the time) on my bunk bed, I headed out in search of the beach.
From the side of the bed, it was a mere 100 feet or so to the beach.
You walked past numerous coconut trees in the hostel area, turned to the right, and walked down a very narrow alley passed a couple of restaurants. Then you were in the sand, all in less than 45 seconds.
There were maybe 20 people along the beach on the horizon that I could see.  Turning toward the left, I saw a large empty area only 30 yards away.
There were no buildings down there, and absolutely no signs of life for at least 300 yards. I made my way down there and sat in the sand.
Previously, I had been warned not to go to the beach in Vietnam, especially in Nha Trang. It was rumored to be trashed and littered beyond belief, and the water was said to be much too rough and cold for any kind of enjoyment. This information came to me only a week before my arrival.
Along the empty area of the beach, there were a few large trash items, however they were quite far up on the shore and away from the water.  It was pretty clear they had washed up there, and it wasn't even as bad as some of the more polluted beaches in the United States.
The Most Hospitable Person in Asia
Now let's discuss the entire reason for this article, and the primary reason why I remember An Bang so well.
When I first came out to the beach, I walked past about a dozen beach chairs, many of which were empty. A man came to me with a smile pointing me towards the chairs, but I knew better. Or so I thought of myself.
I have been to more than enough beaches in my lifetime, certainly more than I deserve.
I know that beach chairs are usually outrageously expensive, especially for those of us that prefer to roll around in the sand like seals anyways.  (I'll never understand why people spend hundreds of dollars on beach vacations and then rage at a single grain of sand that lands on their chair.)
Anyways, the following morning I came out to the beach and the same smiling gentlemen came up to me to offer a chair.  I thought perhaps I should give it a go today, no reason not too.
"How Much?"
"Twenty my friend!"
"Huh…Twenty? Twenty US Dollars? Surely not 20.000 VietDong…"
He directed me to a chair in the front row (of two rows) and proceeded to brush what little sand there was off.
20.000 VND was certainly a bargain, but it wasn't until later that I realized what the true conversion was……78 USA cents.
"78 Cents for a Beach Chair and Umbrella for the Day!?"
I bet you could never imagine such a deal existed in America! That's because it doesn't…but that's just where it begins.
Meet our friend, Bao.  (That's not his real name of course.)
Bao couldn't possibly allow you to be uncomfortable or unattended to for even a moment too long.
Of course, he allowed you to spend the majority of your time relaxing, sleeping, or otherwise being lazy beyond an acceptable level.
Anytime I would return from a quick swim or trouncing around in the sand, Bao would immediately come and brush all of the sand off of the chair before I could even finish sitting down.
During my 3 full days of living in a fairy tale of a beach chair, Bao went above and beyond what was even thinkable in terms of customer service and hospitality.
There was nobody watching Bao or telling him what to do. He was sitting about 20 yards back in a chair, under his own little hut on the beach.
He spent his entire day here everyday, from sunrise until sunset. There was no one else around to help him, and no one to say whether he was doing good or bad, and no one to hold him accountable for overcharging comparatively rich foreign tourists.
Yet, in my life I have never met a more genuinely pleasant person that is seemingly only capable of smiling.
The Joy of Work
Bao was always in a joyful hurry. As soon as myself or another person I was hanging out with at the time had finished their beer, he came shuffling rapidly through the sand to collect the empty bottle, and verify that we would like another.
All of this was always done with a smile. Not a half assed smile. A very wide, genuine teeth showcasing smile, that could be seen in the eyes of this happy gentlemen.
I'm sure everyone of us has had the pleasure of dealing with people that are supposed to be of service to us, but are completely miserable in their jobs.
Instead of a smile, you get a crinkly face or even outright confrontation or backlash after a simple request from someone who is supposed to provide you with even a small amount of assistance.
I've worked almost exclusively in various customer service positions throughout my life, so I know it all too well.
Undercharged On Purpose??
During my second day there, Bao wouldn't let me pay for anything until the very end of the day.
Oh, we should take this time to disclose the fact that I was paying 15,000 viet dong for one 12 oz Bia Saigon (local lager beer) in a bottle.
That's 64 cents per bottle of beer. Served cold directly into your hand while you lay in your 78 cent beach chair with the waves crashing ten feet in front of you.
After the sun had set, I slowly began to climb out of the chair and Bao soon came over to collect his well earned due payment.
Four beers (15.000vnd x 4) + One chair (20.000vnd) = 80.000 vnd
I kept close track in my head, always paranoid and never one to be caught off guard, [except when I am.]
Reaching into my pocket, I pulled out my pre counted 120.000 vnd to give to him.
"No No! Sixty for you my friend!"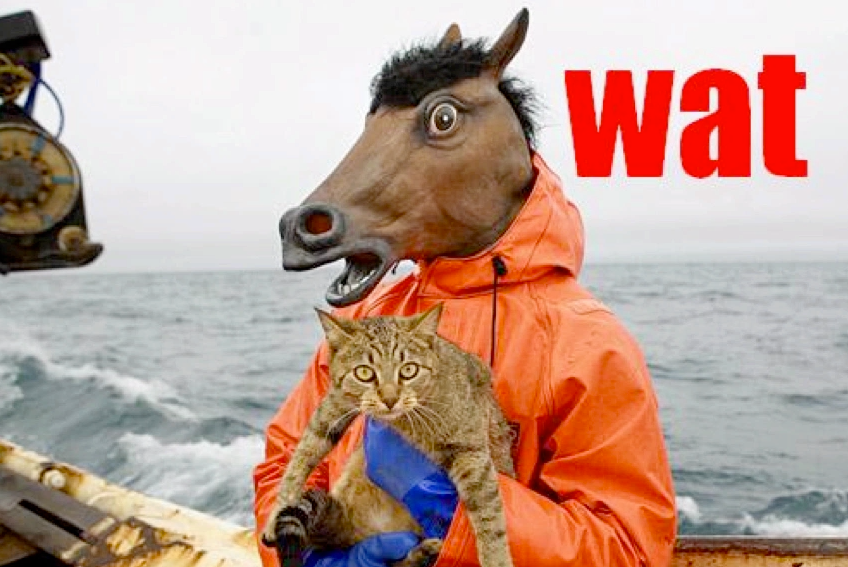 "No sir really, it should be at least eighty. Please take this."
"No friend only sixty today, it is okay! You are a good man."
Financial Stereotypes Inverted
What the actual fuck. Now I was almost getting a little bit pissed off, ironically.  I know that haggling is a normal part of everyday Vietnamese culture, but this was completely reversed.
Here I was…..a skinny-fat spoiled American, laying on a beach chair in a "third world" country, paying 10% of the price for beer and a chair as I would be at an American beach.
This man was going far above and beyond to serve me….a person from a far distant land that absolutely pulverized his country beyond all description and created indescribable suffering for generations, much of which is still going on….and he was doing it while smiling!
So, the fact that he wasn't taking my tip and saying "You're damn right you owe me that!" was a bit perplexing to me.
Here was a man who was genuinely happy in his job, to be of service to others. Yet, I certainly couldn't blame him.
If your job was to live on a quiet sunny beach and assure that other people were happy by shuffling drinks around in the sand, you would probably be smiling all the time too.
It would certainly be a lot better than just laying in the chair all day. "Well, we are here in paradise, NOW WHAT?"
Being of a useful service to others while smilingly outwardly is the simplest path to fulfillment and happiness. Combine this with warm, sunny and quiet beach and you've got a recipe for what seems to be paradise.
(Of course, it's usually not nearly as easy as it sounds…)
The Last Day in Paradise
During my last full day in this particular paradise, I again went to pay my tab which included several beers, some food, and the chair. The total was 110k viet dong, and I was ready to pay 150k viet dong.
When he told me the total, he would only accept 100k viet dong….again attempting to undercharge himself. We exchanged pleasantries several times. Finally I had enough, and gave him a two of mine 100.000 dong bills.
He was very thankful and while seemingly reluctant to accept the tip, he appeared even happier than usual.
Overtipping?
Here comes an important point for someone travelling from a "rich" country to a "poor" country.
Should you tip? Can you overtip?
According to a lot of (garbage) articles that I read on the internet, it is not acceptable to tip in Vietnam. Most, if not all, were written by Americans or perhaps western Europeans.  I know this because they are written in fluent American English.
Anyways, we will skip past quoting the articles and screenshots and get to the point. Go dig around on Google if you don't believe me.
It is okay to tip in Vietnam and southeast Asia. There were plenty of Vietnamese themselves commenting on these articles stating that they tip all of the time.  The Vietnamese couple I ate dinner with in Nha Trang tipped our server.
Plus, I'm not sure how I could not feel like a tremendous piece of shit if I did not leave them a tip.
I came across the world for an unreasonably inexpensive trip to paradise. I better leave a little a token of gratitude, lest I be cast into the fiery pit of hell.
Perfect Beach Paradise Disappears
After the 4th morning on Perfect Paradise Utopia Beach, more formerly known as An Bang Beach, it was time for me to head further south to Nha Trang.  Before leaving for seemingly eternity, I made sure to give Bao an extra long handshake and hug.
I knew it was unlikely I would ever see him again.  Even more unlikely was it that I would meet anyone else more willing to provide such great service while still beaming with rays of joy and happiness.
What's your best memory of a authentically joyful stranger you once met? Have you ever received customer service that is decidedly exceptional?